Posted By admin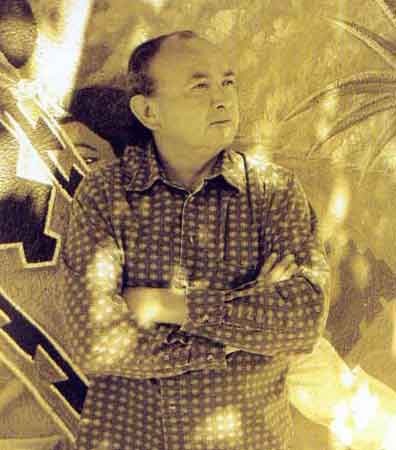 Yermo Aranda
Originally from San Diego, California, Yermo comes from a family of mucisians, painters and craftsman. Yermo studied art at San Diego City college (1967), San Diego State (1968) and Cabrillo Community college (1986-89). Co-funder of Toltecas en Aztlan (1969), El Centro Cultural de La Raza (1970), and one of the initiators of the Chicano Park Murals (1971).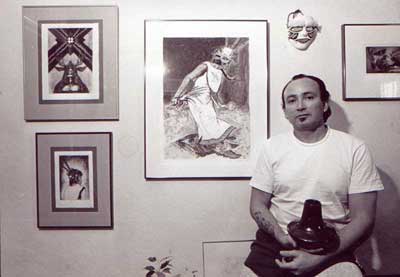 Yermo initiated into murals in 1969, Murals continue to be his main focus, although, Yermo states he has developed a refinement of his skills through a practice of multiple mediums, such as intaglio print making, lithography, monotypes, pastels, acrylic on canvas, watercolor, silversmithing, pottery and sculpture. His work defined as contemporary traditional art, reflects an imagery of Indigenous Ancestry in the modern world with the timelessness of of natural forms, juxtaposed against contemporary images, bold, vibrant and alive. His images reflect old myths and legends, making full circle to the present.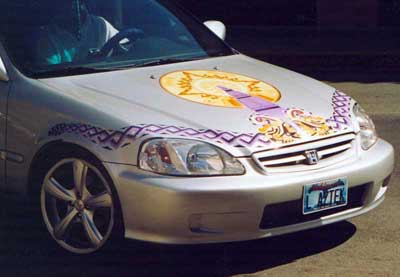 Yermo is a gifted and prolific artist, well known and celebrated in his comunity for his enormous contributions in mural painting.